Portrait exhibition celebrates staff and patients in healthcare research
News Category:
Brain Disease, Cancer, Cardiovascular Disease, Infection and Antimicrobial Resistance, Lung Disease, Metabolic Medicine
By Maxine Myers

February 9, 2022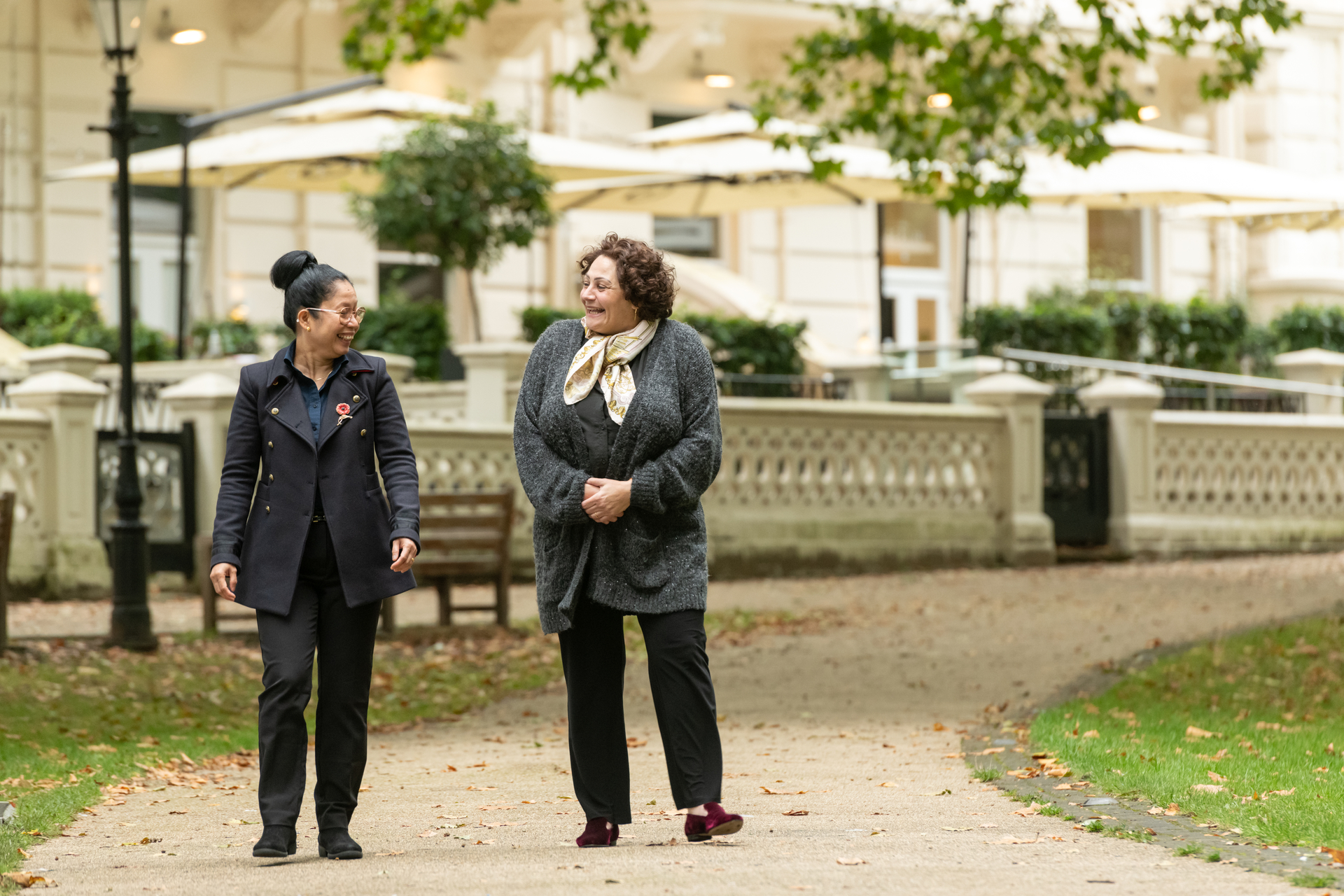 A new series of portraits documenting researchers and patients involved in healthcare research has been unveiled in an online photography exhibition.
Imperial College Academic Health Science Centre (AHSC) has launched a new gallery of portraits called 'Humans of health research,' showing staff and patients involved in research across the AHSC.
Imperial College AHSC is a strategic university-NHS partnership that aims to accelerate the translation of scientific breakthroughs into new ways to improve patient care and maintain the health of the public. Its members are Imperial College Healthcare NHS Trust, The Royal Marsden NHS Foundation Trust, The Institute of Cancer Research and Chelsea and Westminster Hospital NHS Foundation Trust.
Over the last two years, the AHSC's research and clinical work has had a significant impact on a national and global scale. This work includes developing a rapid test for COVID-19 to diagnose the virus in hospitals, leading clinical trials to treat critically ill patients with steroids and working with NHS partners to vaccinate healthcare workers.
The AHSC's photography exhibition showcases NHS staff from across the partnership working in a range of medical specialities and roles, alongside their patients who have benefited from the research work.
Each portrait features interviews with the subjects who talk about why they do research, key highlights, and advice for future researchers. Patients also talk about the reasons why they got involved in research, their experiences, and how these have changed their health and lives.
The first gallery of images features Cielito Canjela, Advanced Research Nurse Practitioner at Chelsea and Westminster Hospital NHS Foundation Trust and Research Postgraduate at the National Heart and Lung Institute at Imperial College London, with Jilly Ellis.
Transformative research
Jilly was diagnosed with asthma – a common lung condition that causes breathing problems – 15 years ago.
Jilly took part in the Targets of Bronchial Thermoplasty in Severe Asthma (TASMA) clinical trial led by experts at Imperial College London, Chelsea and Westminster Hospital NHS Foundation Trust and the Royal Brompton NHS Foundation Trust.
As part of the trial, Jilly has undergone a procedure where she was treated with bronchialthermoplasty – a heat treatment for diseased lung tissue from the upper layer of cells in the airways to improve her breathing.
Following the trial, Jilly's breathing improved and was able to do tasks that were previously difficult for her such as walking up stairs and playing with her children.
"Being part of research at Imperial has been transformative. My life and health have rapidly improved, and I can't thank Cielito and the team enough for the fantastic care that I received. I said yes to being part of the photography project because I have experienced first-hand the impact research can have. The project was an opportunity for me to share my story and to help celebrate the staff who carry out this vital work."
Three portraits and accompanying interviews will be published every month on the Imperial Stories platform as part of a year-long online exhibition. The team behind it hope to inspire healthcare staff and patients in the AHSC and beyond to get involved with research.
Inspiring others
Professor Jonathan Weber, Director of Imperial College Academic Health Science Centre, said: "Research is a key mission of Imperial College AHSC. We are focused on delivering work that drives improvements in health outcomes of our patients and populations.
"The COVID-19 pandemic highlighted how crucial research has been to developing vaccines, treatments and learning about the virus.
"Of course, the scope of our work and its impact goes beyond the COVID-19 pandemic.
We have made significant advances in a range of other disease areas such as cancer, cardiovascular disease and metabolic medicine. Our staff's research work in partnership with patients and healthy volunteers has been central in helping to save lives and change health practice.
"This exhibition celebrates the wide variety of staff and patients engaged in research, from midwives to consultants, working to make vital changes in our healthcare system. It is inspiring to hear from patients who have enrolled onto clinical trials and helped us to design more effective studies. I've found it moving to read how research has changed their lives.
"I hope people who view these photos and read everyone's stories will be encouraged to take part in our vital research work."