New collaboration to support more radiographers into research
By Maxine Myers

June 19, 2023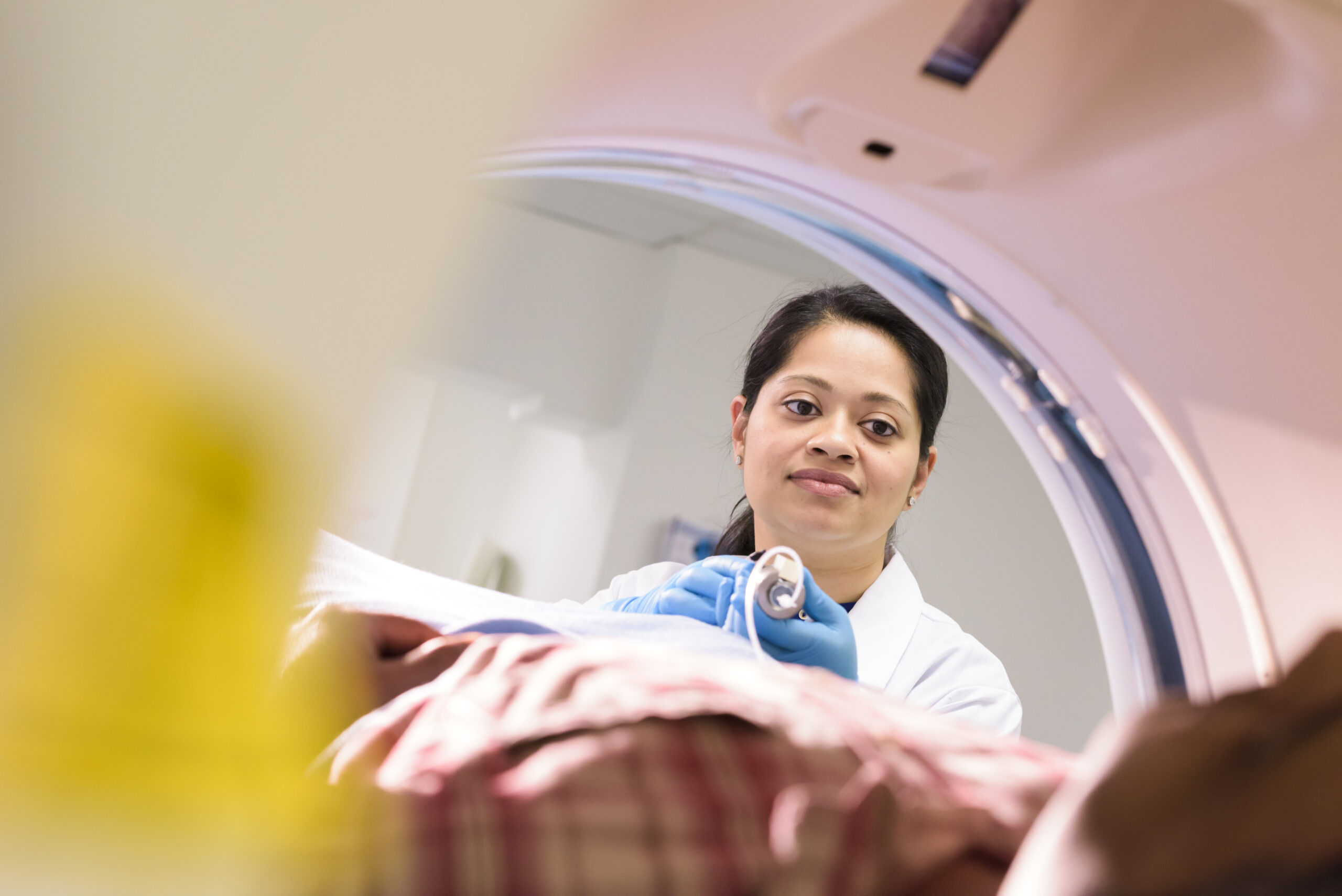 Imperial College Academic Health Science Centre (AHSC) has been selected to set up an incubator to encourage more radiographers into research.
The National Institute for Health and Care Research (NIHR) has awarded Imperial College AHSC funding for three years to set up the Diagnostic and Therapeutic Radiographers Incubator.
The incubator aims to stimulate, inspire and guide radiographers to engage in and lead research projects by identifying barriers to radiographers engaging in research through surveys, and highlighting best practice and possible solutions. It will also create a radiographer-specific programme of research development opportunities such as mentoring and career guidance and create a national community of radiographers interested in research. Longer term, the incubator will aim to enable research with direct patient benefit and support the benefits of research on NHS staff recruitment and retention.
The Diagnostic and Therapeutic Radiographers Incubator is one of ten nationally which aims to address areas where there is a need to build research capacity on a national level.
Radiographers' engagement in research is important for the development of evidence-based practice in radiology and radiotherapy. However, very few radiographers combine research with their NHS roles and their involvement in research is low.
The incubator is led by Dr Helen McNair, lead research radiographer in radiotherapy at The Royal Marsden NHS Foundation Trust, Reader at Institute of Cancer Research (ICR) and NIHR Senior Clinical Lecturer. She said: "Therapeutic and diagnostic radiographers have the skills and knowledge to deliver high quality research to improve outcomes, patient experience and the delivery of care. However, there is a low take-up of radiographers across the NHS doing research. There is a clear need to address the barriers that prevent radiographers from engaging and leading research as well as provide a comprehensive programme of support.
Building research
"I am pleased that we have been awarded NIHR Incubator funding as it provides an exciting opportunity for us to support and build research capacity in radiography on a national level."
Dr Tracy O'Regan, Professional Officer, Clinical Imaging & Research, Society & College of Radiographers, added:
"The new NIHR Incubator will bring diagnostic and therapeutic radiographers together to create a connected and energised community who are interested in research and potentially collaborating.
"We will support them in their ambitions and plans to enhance/advance their practice by showcasing the latest developments in their field, hosting events, creating resources and providing mentoring and career support.
"We want to encourage and support more diagnostic and therapeutic radiographers into research so that we can make further advancements in the field of radiography and to maximise benefits for staff and patients."
The Incubators partners are Society & College of Radiographers (SCOR), University of Cumbria, University of Exeter, Sheffield Hallam University, Imperial College Healthcare NHS Trust, The Royal Marsden NHS Foundation Trust and the Institute of Cancer Research and Council for Allied Health Professions Research.