Humans of health research
News Category:
Cancer, Metabolic Medicine
By Maxine Myers

October 17, 2022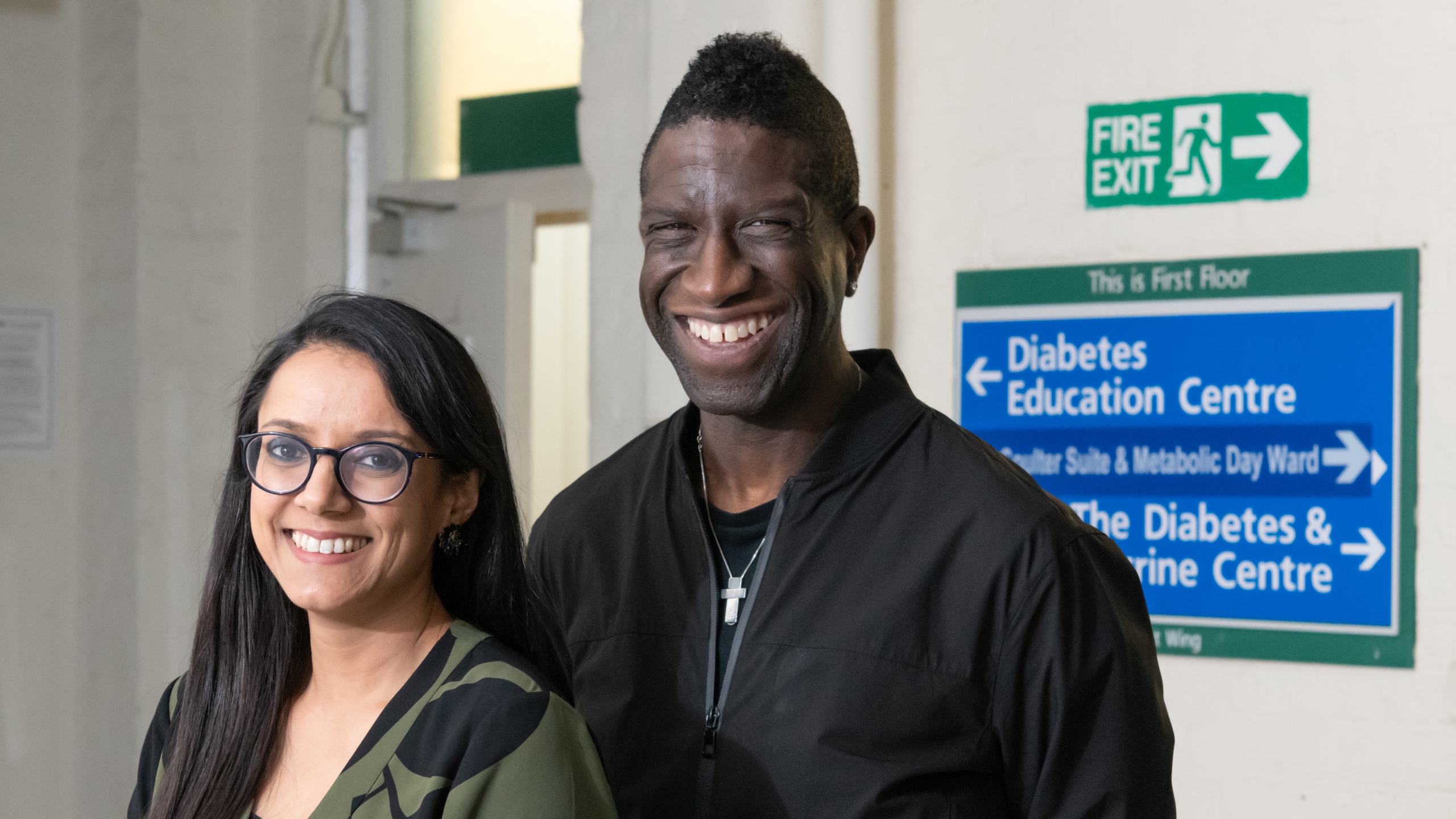 Healthcare research conducted by Imperial's clinical academics is saving lives, improving patients' health outcomes and transforming NHS services.
To celebrate the extraordinary work of our clinical researchers Imperial College Academic Health Science Centre has launched an online photography exhibition to spotlight some of Imperial's clinical researchers and their innovative work. It also features the patients who have benefited, and whose experiences and input have influenced and inspired the research.
Covering a broad range of medical specialities, each portrait highlights what motivates these hardworking staff as well as demonstrating why their research is vital.
In this feature, the sixth in the Humans of Health Research series, we hear from a Clinical Oncology Specialist Registrar on his work using machine learning methods to identify lung cancer patients at risk of their cancer returning. We also hear from a Consultant Physician in Diabetes & Metabolic Medicine and her patient on work to identify and effectively treat rare types of diabetes.